Rodeo Grub? We Have It!
Super Bowl? Over. But Houston's best event, the big one with so much city memory, The Houston Livestock Show & Rodeo, is here. Is there another event that embodies everything that makes our city great? Emphatically no. And one of the things that embodies this great time is the food. Not the fried weirdness at the Midway, but gorgeous, delicious barbecue. And oh, boy, do we have some deliciousness
Prime Brisket, slowly smoked to perfection
The best Pulled Pork – succulent, moist, sublime
Ribs – St. Louis-style, incredible almost fall-off-the-bone
Prime Beef Ribs- enough said
Free Local Delivery on most orders (within 10 miles of downtown). $50.00 Minimum order. Further out? email us – we'll figure it out!)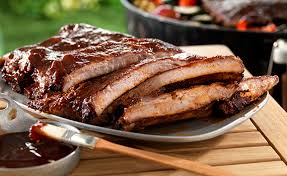 Order on-line at Click Here to Shop On-Line
We deliver free-of-charge within 10 miles of downtown Houston for orders larger than $50.00. If you live in Houston & are further than that, contact us – we'll figure something out! We look forward to hearing from you soon!!