Holiday Greetings
Free Local Delivery on most orders (within 10 miles of downtown). $50.00 Minimum order. Further out? email us – we'll figure it out!)
Great Host Gifts & Stocking Stuffers
We all have so many events to attend. If you're schedule is like ours, the dilemma is what to bring as a gift. We all usually default to a bottle of wine. Think about the last time you hosted a party. Sure, guests brought wine, but unless it was a bottle of great vintage port, you have no clue as to who brought what. So here's a suggestion: Bring three of our most popular gifts: Artisan Aged Vanilla Extract, Alder-Smoked Finishing Salt or Artisan Worcestershire Sauce.
We age our Vanillas for 18 months. Our Vanilla Extract comes in two forms – vodka based or rum-based. We use Dripping Springs Vodka & Railean Texas Rum. We age our Vanilla for 18 months & never filter it – so it retains all of the vanilla "caviar" flavor. If your recipe calls for a teaspoon of vanilla we suggest starting with a scantt half-teaspoon of our Extract.
Our Smoked Jurassic Salt is mined from a Jurassic salt dome in Waller County, Texas, about 50 miles northwest of Houston. It is a perfect finishing salt. .
A generous pinch on a grilled chicken breast or salmon steak gives a delicious pop of salty smokiness.
Our Artisan Worcestershire is so rich & flavorful. It's unmistakably Worcestershire, but not your average grocery store variety!.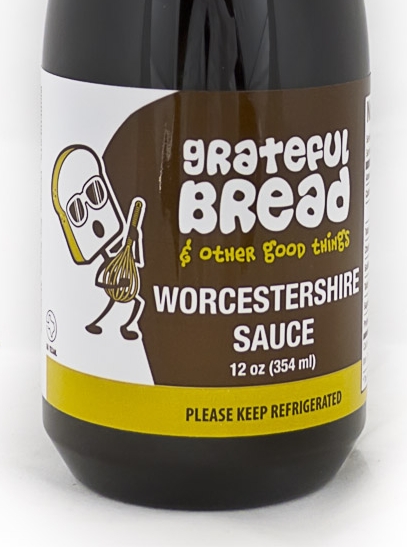 But more importantly, your host will remember your generous gift every time they are used!
Order on-line at Click Here to Shop On-Line
We deliver free-of-charge within 10 miles of downtown Houston for orders larger than $50.00. If you live in Houston & are further than that, contact us – we'll figure something out! We look forward to hearing from you soon!!